Besides artificial intelligence and block chain, cloud computing is now leading the digital world. Being a cloud-based service, Software as a service (SaaS) delivers software applications to the end-users via the Internet. SaaS brings numerous benefits to all businesses, especially when it comes to cost and flexibility.
1. What does Software as a service mean?
Software as a service is a cloud service model which is created and centrally hosted by the providers. Instead of downloading the application, customers can access it via the internet after paying a recurring subscription fee (monthly, quarterly, annually, etc.). SaaS becomes an ubiquitous method to deliver numerous business applications, such as office and communication software, accounting programs, customer relationship management software, etc.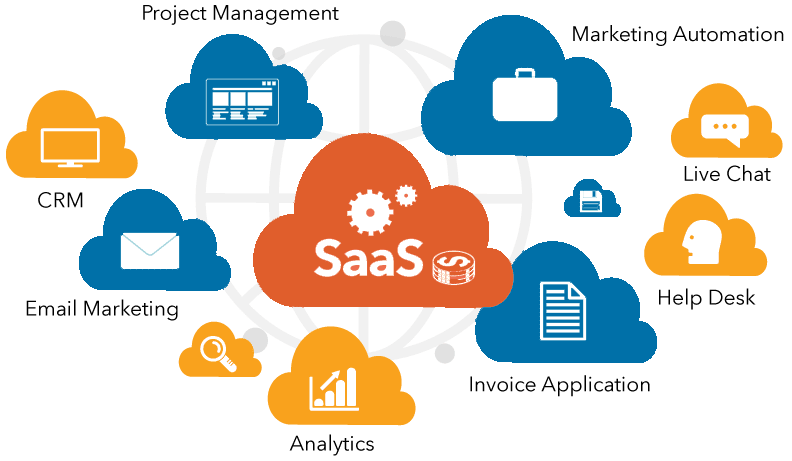 For this and other reasons, software as a service is more superior than on-premise software which is acquired by businesses through a perpetual license.
2, Benefits of Software as a service (SaaS)
By taking advantage of Internet of things (IoT), software as a service increasingly dominates the technology market with 73% organizations around the globe say that nearly all their apps would be SaaS by 2020 (according to the research of Finance online). Here are competitive advantages making SaaS become one of the most popular cloud service model.
Cost saving
Software as a service can eliminate the money customers spend for deployment or installation a large infrastructure locally. Additionally, the costs of periodic upgrades and maintenance are drastically reduced since software and hardware license costs in a shared and multitenant environment are low as oppose to traditional model. It means that customers can invest their budget in other fields while still benefiting from a modern, efficient and secure service.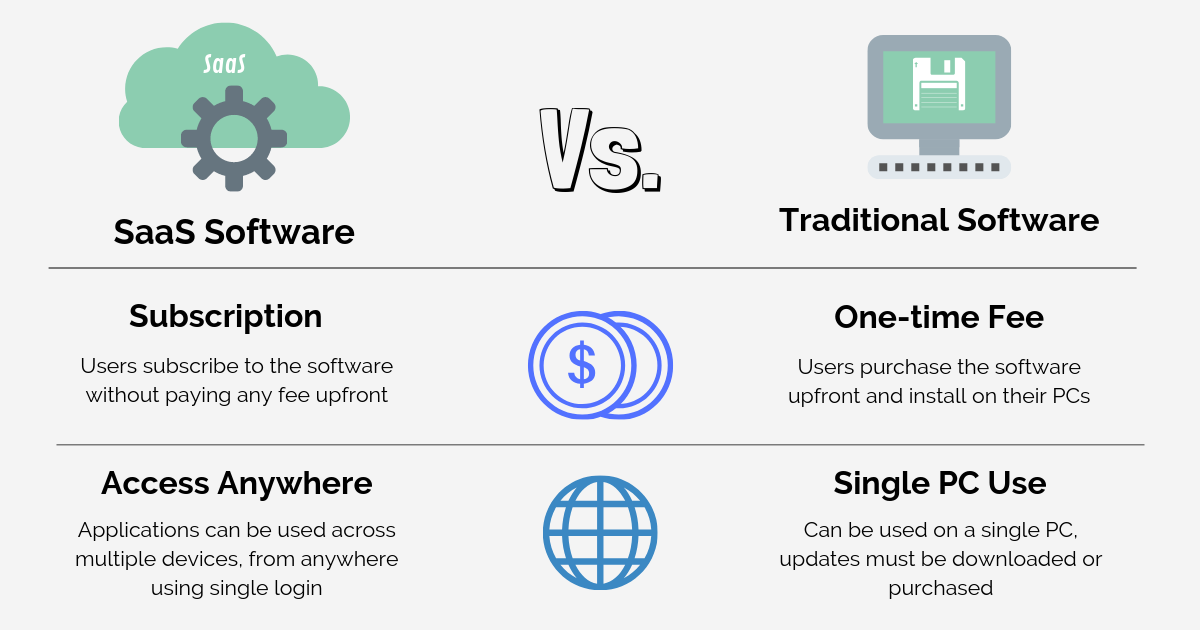 Business agility improvement:
Business agility is the ability to adapt rapidly and cost efficiently in a fast-changing business environment. SaaS can drive the business agility by reducing time to benefit. A strong evidence is that it usually takes weeks or months for a business to setup and develop a software, while SaaS is ready in few hours in the cloud. Thus an IT systems administrator does not have to spend a large amount of time on installing as well as managing and supporting infrastructure.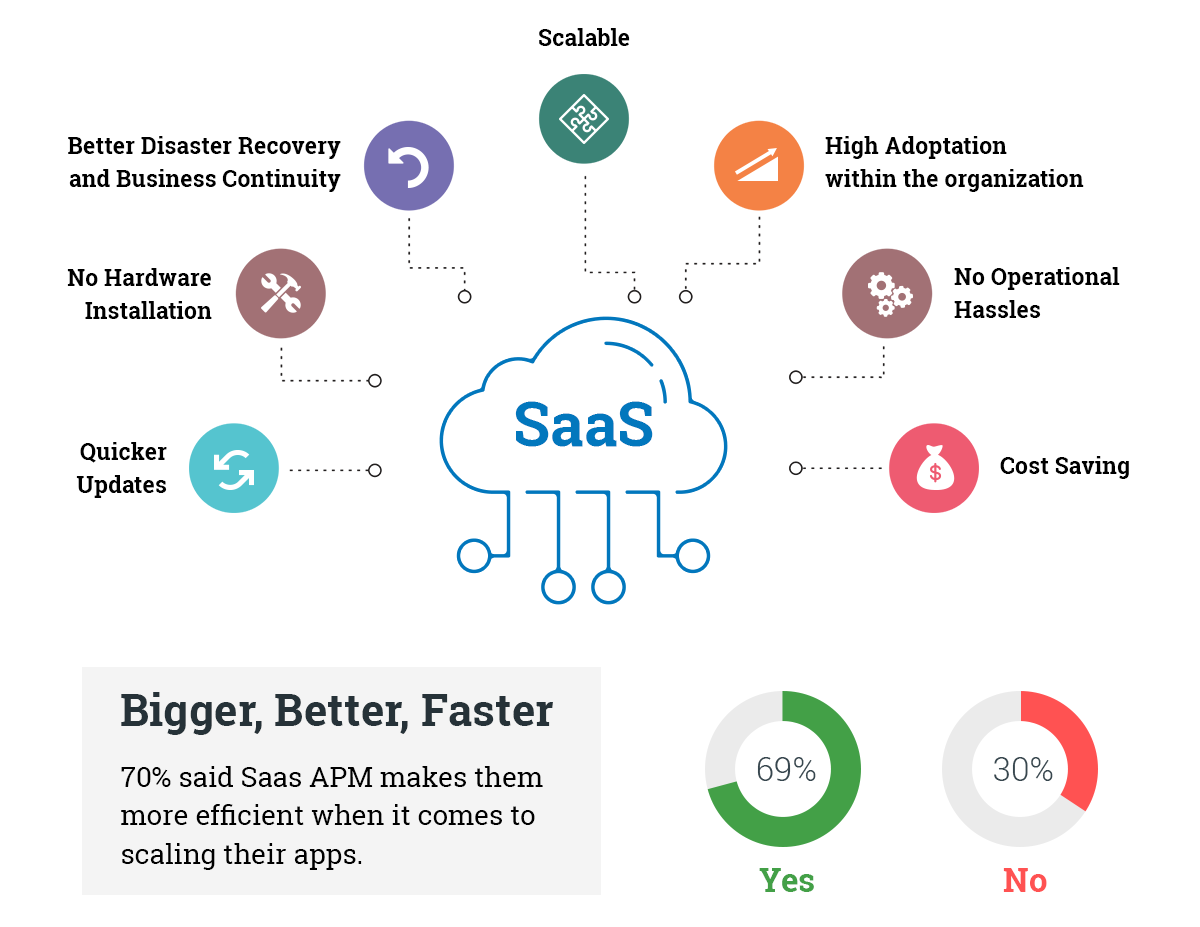 Moreover, in this fast-growing digital world, the flexible infrastructure that SaaS offers can enhance the agility, contributing to a scalable business. As a cloud-based application, SaaS solutions reside in cloud environments that have integration with other SaaS offerings. It couples with the periodic and lastest upgrade from the providers, allowing SaaS to serve increasing demand of a business to adapt quickly and effectively to the markets. Therefore, SaaS does move a company significantly along the path to become agile, one of the most critical to the business survival.